Blog
PhoreMost's experience of Innovate UK's Biomedical Catalyst grant
9th August 2022
Dr Charli Batley, Chief of Staff/VP (Operations)
---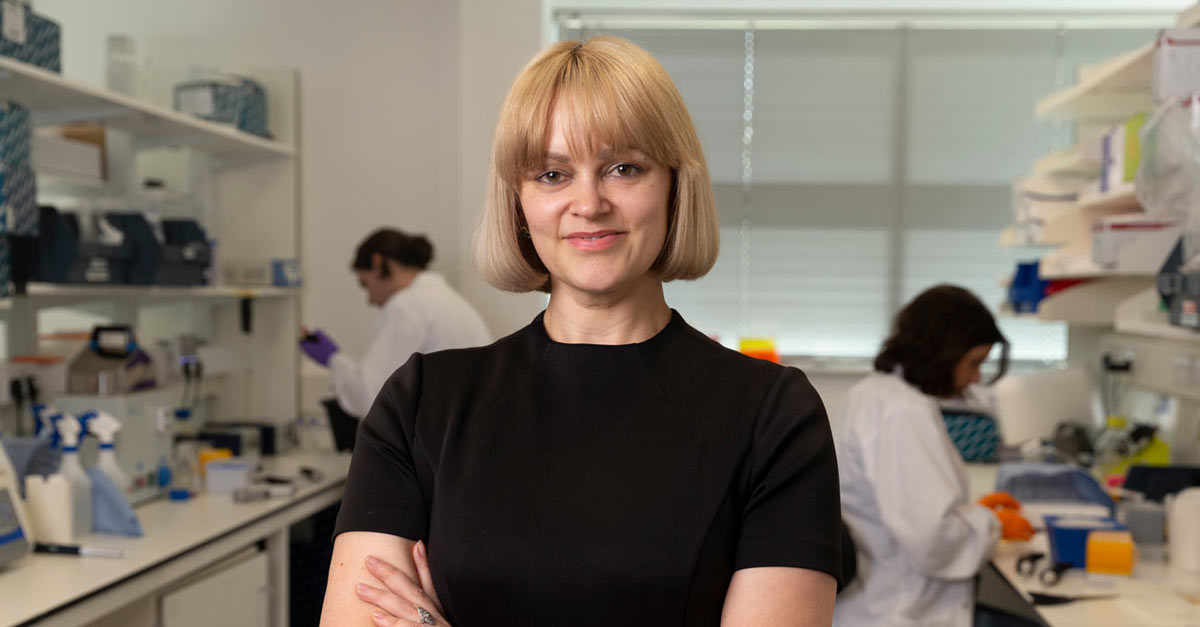 Recently the team at Innovate UK came to our new offices at Unity Campus to speak with Charli, our Chief of Staff/VP (Operations), to discuss how the Biomedical Catalyst grant, Innovate's primary grant-funding programme for Health and Life Sciences SMEs, has supported PhoreMost's growth. In this blog, Charli outlines what the Biomedical Catalyst involves and our Company's experience of working with the Innovate team.
The Biomedical Catalyst programme has supported a range of innovative UK-based companies to develop new therapies, diagnostics, medical devices, and digital health technologies. The grant was established in 2012 to deliver on three objectives: growth of the UK life sciences sector, provide academically and commercially led research and development, and bringing products and services to the market quickly and effectively.
The competition is open to UK businesses with projects aimed at solving a healthcare challenge, this could include:
Disease prevention
Management of chronic conditions
Tailored treatments to change or potentially cure a disease
Digital health technologies
Biomedical Catalyst enables companies to take intelligent risks, which otherwise would not have been possible, and encourages new partnerships.
We won our first Biomedical Catalyst grant in 2015 to further develop a series of compounds licensed from our founder. Our lead oncology asset, an allosteric PLK inhibitor developed in collaboration with Sentinel Oncology, is currently completing development activities.
In April 2018, we were again awarded the Biomedical Catalyst grant for our partnership with NeoPhore – a project titled "A novel small molecule approach to enhance cancer immunotherapy", developing small molecule drugs that will stimulate cancer immunity by leveraging well-validated genetic mechanisms.
The application process is simple and intuitive, asking questions that you have already asked yourself. It is split into three sections: project details, application questions and finances. If you are applying for a large grant, you may also be invited to attend an interview with the major investment panel. The application questions covered the healthcare challenge being addressed, scientific evidence to support the solution, the innovation behind the idea, the technical approach, the target market, relevant risks, our team's skills and experience, and required resources.
Once we were confirmed as having been awarded the grant, we were allocated a monitoring officer to guide us through the process. The officers are all experienced scientists so were able to provide detailed quarterly feedback on the project, offering strategy and commercial insight and encouraging our team to take intelligent risks to push our Company forward.
Innovate UK's backing was significant in achieving our first and second round of seed funding for the development of our SITESEEKER platform and continuing our PLK programme. This in turn helped us to achieve our £11M Series A and £31M B funding. We have grown from a team of 3 to a company of 46, the most recent senior appointments being Dr Neil Torbett as CEO and Dr Christian Dillon as CSO.
In January 2022, we were able to use the funding to relocate our headquarters to Unity Campus, a high-specification technology and innovation park in south Cambridge. Designed to support our phenotypic screening requirements and expertise, the new bespoke site almost doubles the size of our previous home and is split equally between office and laboratory space, with additional warehouse storage. Our relocation to Unity Campus places us near numerous innovative life science and technology organisations, opening up opportunities for further collaborations with potential partners and researchers based at the Campus.
Innovate UK's Biomedical Catalyst is an excellent programme, supporting many UK businesses in exciting and innovative projects. We would thoroughly recommend getting involved – you never know where the grant will take you!
The interview with Charli was filmed by Innovate UK and can be seen below:
For more information on Innovate UK.
Charli joined PhoreMost in 2015 and is responsible for operational activities, including Human Resources, Finance, Facilities Management and Investor Relations. She is an experienced operations professional with 10+ years' experience in the Biotech sector. Before joining PhoreMost, Charli was Group Purchasing Manager for PerkinElmer's Horizon Discovery and was one of the first employees at Horizon, having joined in 2009 as Laboratory Manager.