PhoreMost's opening blog from our new CEO Neil Torbett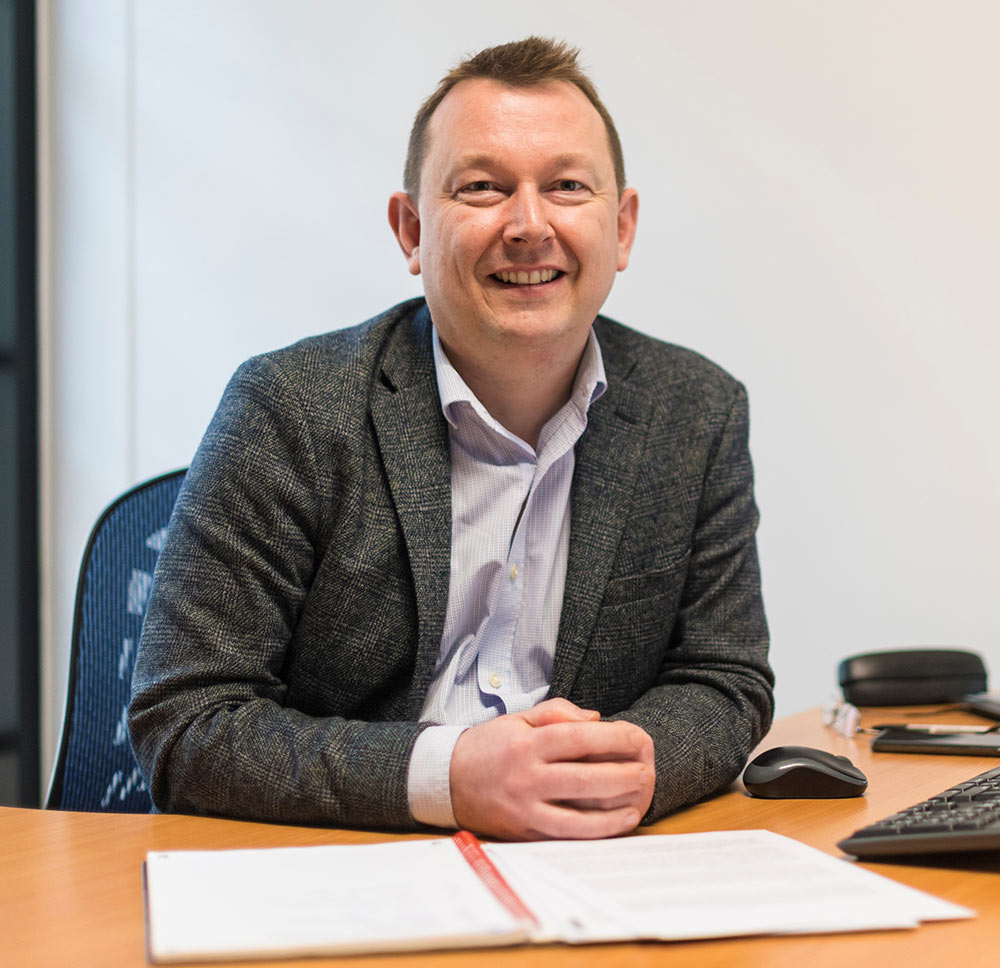 At PhoreMost, we are dedicated to drugging previously 'undruggable' or intractable targets. Using our unique and highly differentiated SITESEEKER® target discovery platform, we are building a pipeline of novel drug discovery programmes and collaborating broadly across pharma and biotech, with a mission to accelerate, diversify and rationalise drug discovery. To launch our new blog series, our new CEO, Neil, gives a brief overview of our technology, focus areas and future direction.


SITESEEKER®, Using protein shape to uncover new druggable space
Harnessing our next-generation SITESEEKER® phenotypic screening platform, our team is drugging these "undruggable" targets by systematically identifying novel druggable sites across the entire human proteome for future therapy. At the heart of our approach is the simple idea that the huge diversity of protein shapes present in nature can be exploited to find new druggable sites. Over the past 5 years, PhoreMost has developed the platform such that millions of diverse protein shapes (or PROTEINi®) can be interrogated for cellular activity within the context of disease-relevant phenotypic screening.
In linking disease-relevant function to novel 'pocket' identification, SITESEEKER® has the potential to unlock the power of protein structure prediction for next generation drug design
Our platform is able to identify phenotypically active PROTEINi® forming a rational basis to identify novel targets and, importantly, binding pockets through which they function. The PROTEINi®-target pairing is a powerful tool to trigger first-in-class drug discovery programs through either conventional means or next generation approaches. Indeed, by linking disease-relevant phenotypes to druggable 'pocket' identification, SITESEEKER® has the potential to unlock the power of protein structure prediction for next generation drug design.
The SITESEEKER® approach to target identification can be applied to any disease setting, as exemplified by our ongoing alliance partnerships. For our internal pipeline, PhoreMost has chosen to focus on oncology and the emerging area of Targeted Protein Degradation (TPD).


'DegraPhore' driving the Targeted Protein Degradation (TPD) revolution
Degradation-based therapies, such as bifunctional small molecules, which recruit an E3 ligase to destroy (rather than inhibit) a therapeutic protein of interest (POI) are becoming an integral approach to tackling previously undruggable targets. Despite there being over 600 E3 ligases, industry is still heavily reliant on using a single ligase, Cereblon, within degrader-based drug development. At PhoreMost, we are seeking to change this key limitation. We have deployed our SITESEEKER® technology towards the discovery of functionally active 'degrader' PROTEINi® which operate through a wide variety of E3 ligases to degrade recruitable POIs. From these insights, we are able to progress small molecule drug discovery towards novel E3 ligases for use as new mono- or bivalent degrader therapeutics.
PhoreMost's ability to progress a diversity of novel E3 ligases could be game changing for degrader-based therapeutics
We are tremendously excited about the opportunities that our work here has generated. Our approach to druggable pocket identification has placed us in a unique position to progress multiple novel ligases into drug discovery towards our goal of accelerating the next generation of degrader therapies into clinical development. More broadly, PhoreMost's ability to progress a diversity of novel E3 ligases could be game changing, ultimately offering the chance to recruit the best ligase for a given target for degrader-based therapeutics.
Partnership model
At PhoreMost, our philosophy is that developing therapeutics is best done in partnership, where synergistic expertise can be brought together in a unique way to tackle complex diseases. We have a number of active partnerships across the Pharma and Biotech sectors – including with Otsuka, Oxford Biomedica, XtalPi and Boehringer Ingelheim. We have also recently announced exciting collaborations with POLARISqb and NeoCura, with many more to come. If you would like to hear more about opportunities to work with us, please contact us directly through info@phoremost.com
PhoreMost into the future
To support our growth, in March last year we closed an oversubscribed Series B financing round of £33M, facilitating both team expansion and our relocation to a new high-specification facility in South Cambridge, UK. Our new HQ at The Works, Unity Campus, nearly doubles PhoreMost's office and laboratory footprint, enabling us to further expand our in-house capabilities and drug discovery programmes. To celebrate, we recently hosted an opening event and were honoured to welcome the Lord-Lieutenant of Cambridgeshire and the High Sheriff, who officially opened the new site. Following the very important ribbon-cutting and laboratory tours (pictured below), it was exciting to mark the occasion with some fizz and cake.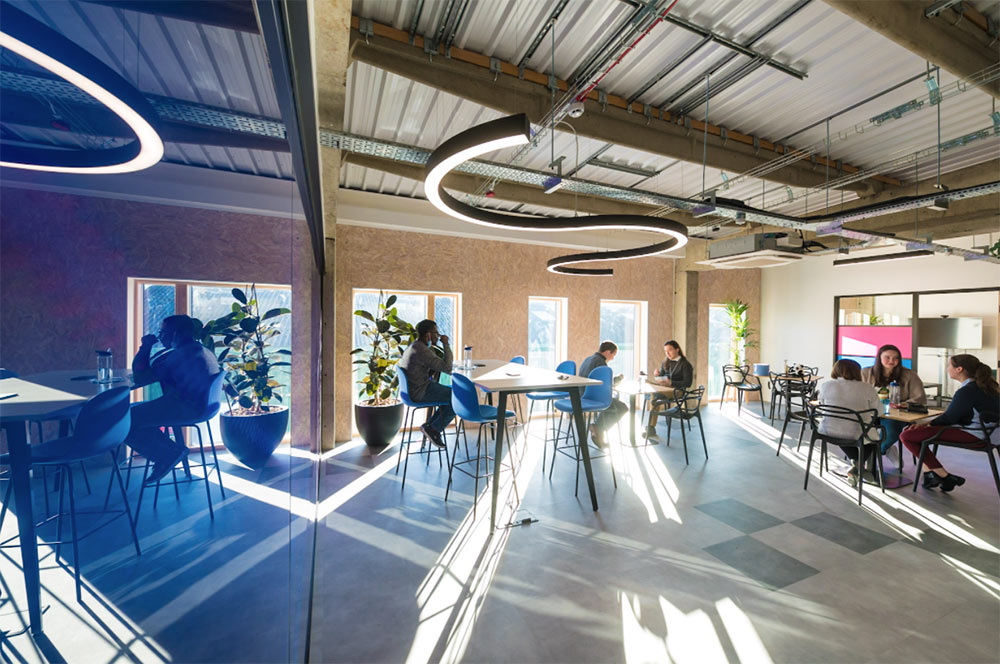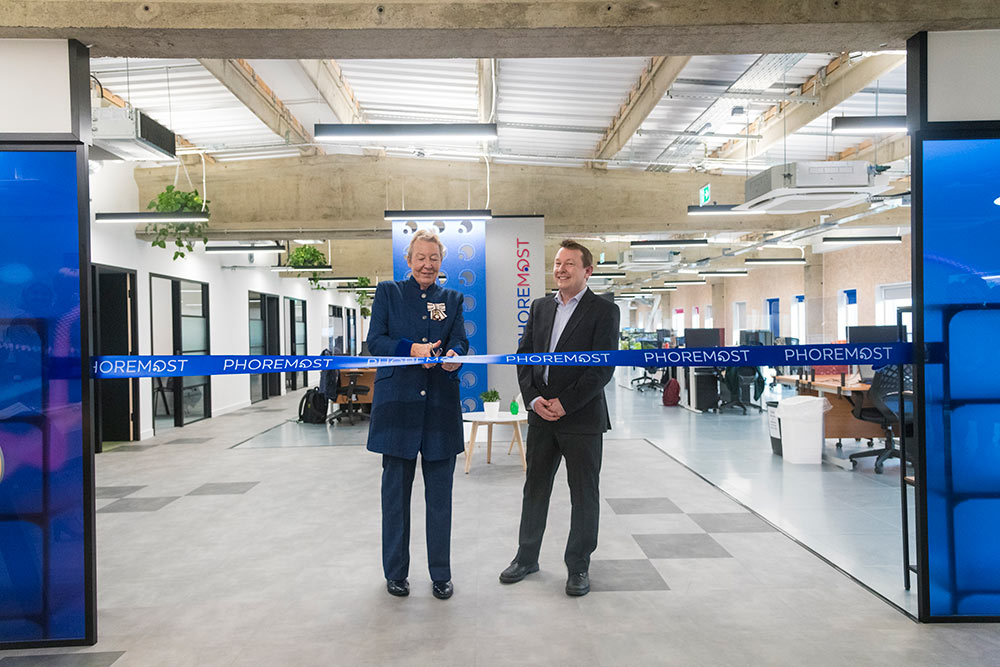 PhoreMost is not only a company doing great science but is also a great place to work! We have built an amazing team and are committed to being an open, inclusive and responsible company (PhoreAll and PhorEST being our dedicated inclusion and green initiatives). Our team is growing - if you are passionate about changing the drug discovery landscape, please check our open positions and join us!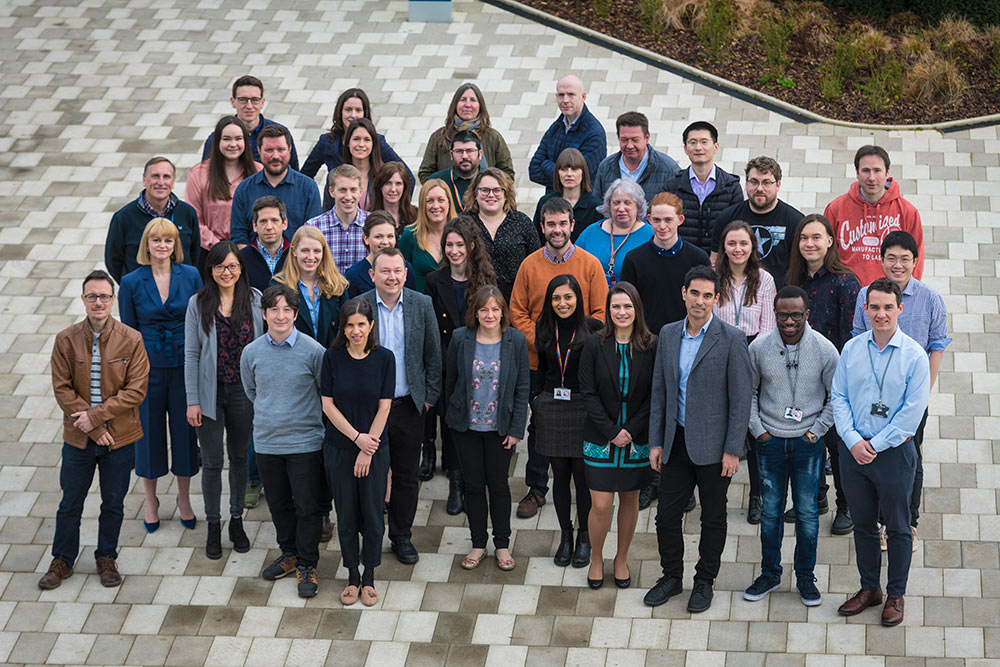 We look forward to sharing further stories of our continued growth, partnerships and success through our blog series and on social media. To stay updated, follow us on Twitter, @PhoreMostLtd and LinkedIn, PhoreMost Ltd.
Dr Neil Torbett, CEO